5 Reasons Why Halloween is an Anti-Climax for Doctors and Nurses
26th Oct, 2016
Halloween is just around the corner and shop windows are already putting up their cobwebs, jack O' lanterns and witches' brooms. But for most Doctors and Nurses, Halloween just doesn't have that gross, shocking element that so many people thrive from on October 31st. So what is it about working in hospitals that eliminates the fear-factor?
The Costumes Aren't Ideal
Okay, dressing up is great and everything but would you really get excited about a day of the year when a large portion of the general public decides to wear a slightly warped version of your everyday work uniform?
They See Blood and Guts All Year Round
Halloween is all about feeling scared, and what's scarier than blood, right? The thing is, Doctors and Nurses witness it on a day to day basis, all year round. What is really scary to a healthcare professional is another 18hour shift!
Zombie-Mode is a Regular Thing
Zombies are not just for Halloween when you work in a hospital. The days are long, the nights are hard and coffee is a sacred drink. Get on the wrong side of a tired nurse and they might actually bite your head off (okay, not literally).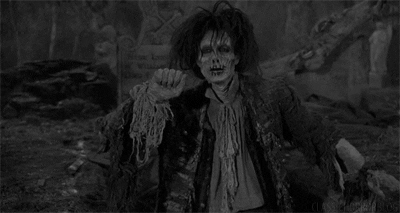 Skeletons are Seen in Radiography
Forget skeletons hiding in the closet, hanging from the ceiling or lying down in plastic coffins – if a doctor or nurse needs to see someone's insides, they simply pop down to the Radiography Department for some x-rays. Bones are just another day at work for some healthcare professionals!
They Don't Need a Costume to Get Treats
Doctors and Nurses do such a great job that patients often want to reward them by sending in thank-you treats! And there's no ultimatum involved, no tricks in sight – just a delicious, well-deserved box of chocolates!
View our current doctor jobs and nurse jobs or contact us on 020 7220 0811 to speak to one of our Consultants today!
Monthly Newsletter
Join Us
Send your CV straight to the right person
Latest News
What to do if you've used a loan scheme via an umbrella company
10 August 2018
If you've used an umbrella loan scheme since 1999, you could owe thousands in outstanding tax and National Insurance
by Rachel Schacter
The most sought-after skills in the healthcare industry
09 August 2018
Can you tick these skills off of your checklist?
by Rachel Schacter
Your World calls for incentives for specialist nurses
27 July 2018
As seen in Recruitment International and Global Recruiter online magazines
by Rachel Schacter
Why should I choose PAYE?
27 July 2018
Learn what perks you can enjoy when you switch to PAYE!
by Chloe Bernard