5 Ways to Enjoy the Festive Season Without Compromising Your Weight
13th Dec, 2016
The festive season is undoubtedly one of the greatest times of the year. Everywhere you go, the streets are dressed with twinkly lights and trees are given a bright, sparkling make-over. We may get sick of hearing the same Mariah Carey song every twelve minutes but December sure makes up for it with every excuse to eat, drink and be merry.
However, all that eating, drinking and merriment comes at a price…and we're not talking just a financial one! As your bank balance goes down, your scales might be going up in pounds. Although a little 'holiday gain' is pretty much expected and accepted this time of year, it can be an anxious time for those who work hard to keep their love handles at bay.
So what can you do to keep yourself in shape this holiday season, even when you're working?
Make the most of your time
It's easy to let this cold, dark weather steal your energy but make the most of your free time whenever you can. Go for a brisk walk (wrap up warm!) and get some fresh air in your lungs or make plans with friends. This will distract you from boredom eating.
Bulk prep
Eugh, is there anything worse than coming home from a long shift knowing you still need to cook your dinner? Do yourself a favour and prepare plenty of food you can quickly reheat at meal times; this will save you from grabbing on-the-go junk food or demolishing every day of your advent calendar when it's only the 7th December (swear we've never done that…)
Keep healthy snacks at work
No matter where you work you're bound to find chocolate lurking menacingly in every corner throughout the whole of December. Chocolate is a slippery slope – one minute you're telling yourself 'I'll just eat the one' and the next you're surrounded by empty wrappers and an inescapable pit of shame.
Never underestimate the power of healthy snacks like veggie sticks and rice cakes. Okay, they may not have that Christmassy appeal but they'll cater to your need for habitual picking and you'll consume far fewer calories.
Brave the cold
It's dark and cold when you wake up for work, even if you work nightshifts. In the summer you loved walking or cycling to work but now it's easier (and warmer) to jump on public transport instead… is it better for your health though?
Grab your warmest coat, scarf and hat, and get those legs moving again! Daily exercise is great for your heart and head – a healthy mind is just as important, after all! At least this way you can avoid being pressed up against a total stranger for the duration of your commute.
Save 'pigging out' for the big day
If you're up for a challenge avoid chocolate, sweets, mince pies and festive food until the big day – be that Christmas Day or another religious holiday where you can enjoy a little guilt-free gluttony (if you're celebrating Chanukah, it may be worth spreading that out evenly over the 8 days, so one chocolate coin per day... y'know... or not.)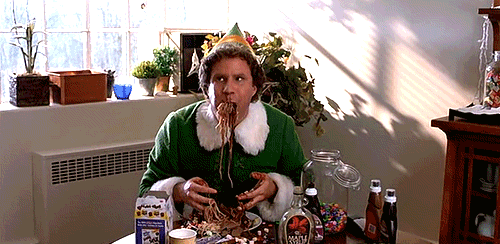 So there you have it – 5 ways you can enjoy the festivities without piling on the pounds. Looking for healthcare work this Christmas? Your World Healthcare offers the pick of the jobs from a team you'll love working with.
Contact us on 01531 2888 or email [email protected] to find nursing jobs, doctors jobs, AHP roles and more!
Monthly Newsletter
Join Us
Send your CV straight to the right person
Latest News
Decades of Dedication: Two NHS Chefs Serve Up a Collective 98 Years of Culinary Care
14 August 2023
Discover the 98-year culinary journey of two NHS chefs in "Decades of Dedication." This blog reveals the secrets to their longevity in a rewarding healthcare environment. Ideal for professionals seeking insight into a supportive workplace.
by Simon Ryan
It's the 75th anniversary of the NHS and we're celebrating in a special way!
05 July 2023
The NHS has been in operation for 75 years, so we have a special treat lined up for some very loyal candidates.
by Rachel Lamb
The importance of talking openly about men's health
15 June 2023
Being open and honest about men's health is more important today than it's ever been. We're discussing the health risks associated with men and how you can play a part in abolishing men's health and wellbeing stigmas.
by Rachel Lamb
5 things to try if you're suffering from anxiety
15 May 2023
Dealing with anxiety? You're not alone! This Mental Health Awareness Week, we're shining a spotlight on some techniques for managing the symptoms of anxiety.
by James Stanyer